A few Archive pictures
When it all began. 1979 Comtec festival Milton Keynes. A cycle-powered demo of the heat pump principal.
An old paint can of water is heated to 'quite hot' by extracting heat from the air.
So, here is a challenge 44 years on… Replicate this model for the CAT 50th birthday on 19th August 2023, Machynlleth, Wales.
(anyone got an old car air-con compressor?)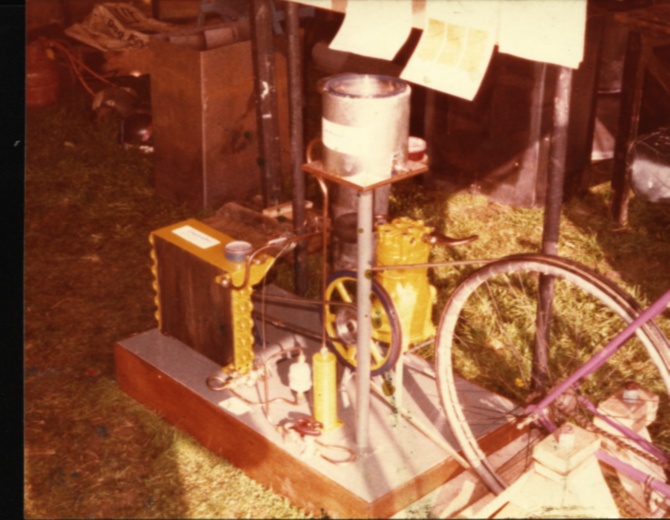 65kW hydro powered heat pump.
The blue cross-flow turbine case can be seen to the right of the picture.
In the background is the grey Copeland reciprocating compressor. In the foreground is the liquid receiver, gauges and pressure switches.
The picture below it shows the 'work of art' evaporator having nearly 1km of copper pipe.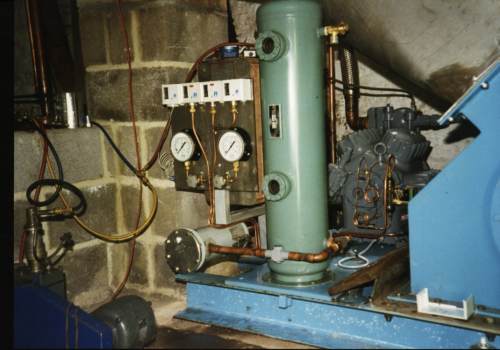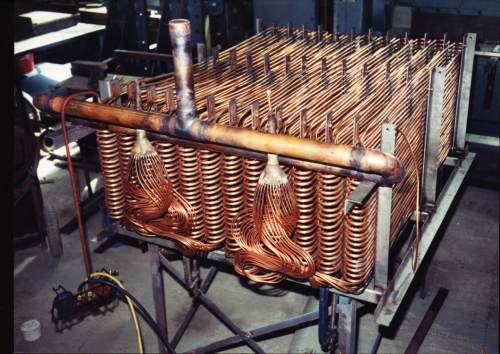 Below is an early spring-source 4kW heat pump. Within the unit case to the left is the Bristol Inertia Compressor and plate condenser. The foreground shows the copper evaporator which is immersed in the green plastic drum where the spring water runs. This unit uses refrigerant R290 (Propane).